How to Pay Jio Postpaid Bill Online
Who doesn't know about Reliance Jio in today's time? The biggest telecom operating company in India has literally changed the telecom market. The company has offered tons of fabulous services to its customers. and among these services, the cost-effective factor is considered the changemakers. The main reason behind this is that the cost ratio is what intrigued a wide proportion of the audience towards Reliance Jio and made them the member of the largest telecom operator in India. And now, when online payments have become the most convenient and effective form of paying bills, why does Reliance Jio stay aback? The company also provides the option of paying bills online, especially for the postpaid users. and that's what is the main point of this article. Well, people often get a little confused while making Jio postpaid bill payments via online methods. But after reading this article, all your doubts and confusion will vanish. We have discussed the step by step procedure of paying Jio postpaid bills online. So, Let's get started!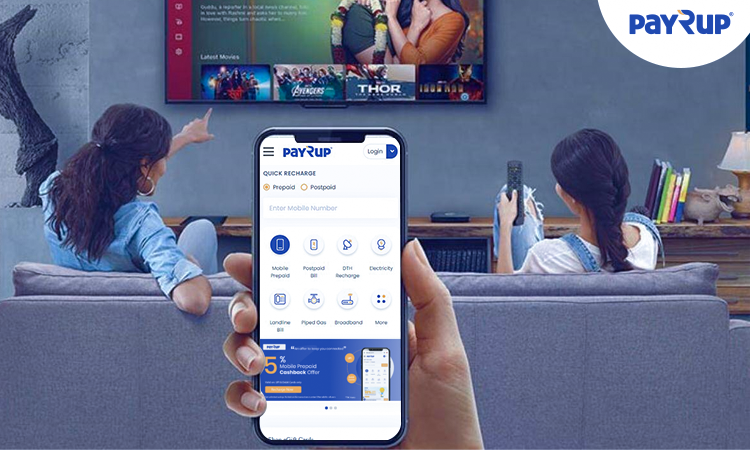 Methods to pay Jio postpaid bill online 
Through the website
One of the handiest ways to make the Jio postpaid bill payment online is through the website. It's an absolutely hassle-free and time-saving experience. The procedure is mostly similar to any other telecom operator like Airtel or Vodafone. Follow these steps for a clear idea of how to pay Jio postpaid recharge: 
Step 1. Visit the official website of Reliance Jio from your Android device or laptop in order to pay the remaining postpaid bill. 
Step 2. Now, the next step is to click on the Quick pay option which is available on the website, and follow the instructions properly. 
Step 3. After following the instructions and further steps, your Jio postpaid bill payment is made and the amount will be credited to your postpaid account which you can easily use for recharge purposes, mostly. 
Through UPI Apps 
There are various options available for UPI transactions. In order to facilitate this method, follow the below steps carefully. These are: 
Step 1. The other way of paying Jio Postpaid is through the UPI applications. Just make sure you have a stable internet connection and a valid UPI ID. 
Step 2. Now, visit the page of jio postpaid bill payment and select 'new payments'. Click on the tap and select the preferred postpaid bill option. 
Step 3. Choose the network operator for efficient Jio Postpaid Bill Payment Online and add the amount that has to be paid. 
Step 4. Now, the last step is finishing the bill payment procedure by choosing Jio postpaid plans and completing the OTP work and transitions.
Safe and Secured Jio Postpaid Bill Payment Online 
Reliance Jio has become a legacy, today. Jio has basically changed the market and broke all the possible records in a very short span of time. With an enormous customer base, Reliance Jio is absolutely safe and secure to use. As the company offers tons of benefits to its customers, it has become one of the most demanding telecom operators in India. The number of postpaid customers keeps on rising every day and they could easily be credited for the very amazing clock customer service and bringing fantastic network coverage. 
Reliance Jio is always your go-to place when you want to make a mobile bill payment. It provides quick, hassle-free postpaid bill payment services. For making the payment, just open the Payrup app and login into your account. After this, follow the instructions mentioned earlier in this article and pay the Jio postpaid bill payment very easily. Try Payrup to do Jio postpaid recharge online.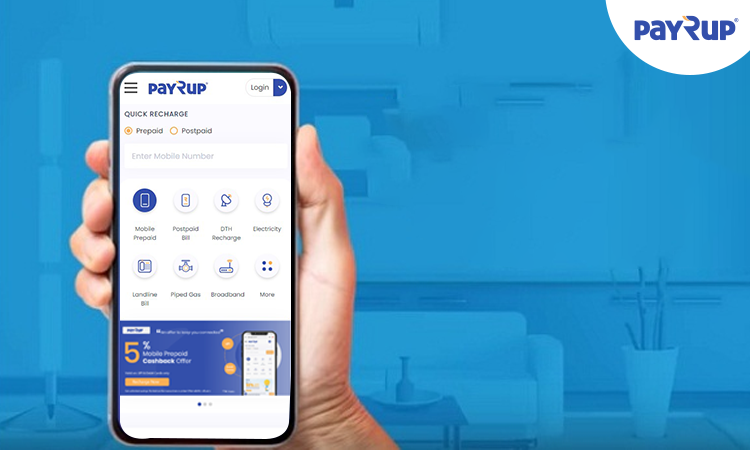 Variety of options for Jio Bill Payment
The very amazing Payrup is considered a time-saving and handy way of making your Jio postpaid bill payment online. You can make the payment from anywhere that works for you like desktop, mobile, or laptop.  Paying bills often becomes hectic and time-consuming. But, Payrup brings you one of the most convenient ways for paying your Jio recharge. For the payment, you can make it through Payrup Wallet, debit card, and UPI. 
The fun part is, that you may receive some benefits as well after making the Jio postpaid bill payment online through promo codes.
Why choose Payrup for paying your Jio postpaid bill?

 
Payrup does not charge any extra hidden amount in the transaction amount. With Payrup, you only pay for the bill amount. It enables smooth and instant Jio bill payment online without any hassle. And it also, gives you great deals and offers. It also saves time and facilitates quick transactions. 
Some of the notable services that Payrup offers on the Jio postpaid bill payment are: 
No hidden charges

An instant and easy way for paying the bill

Great benefits and cashback offers

Absolutely safe and secured transaction
Payrup is an emerging company but with its amazing services and offers, it's one of the best choices for you to pay for a Jio postpaid bill online.
How to make a Jio Payment Online through Payrup? 
Jio postpaid plans bring you great benefits of unlimited texting, calling, chatting, and scrolling through the Internet. With Payrup, you can easily make the Jio postpaid bill payment from anywhere at any hour. These are the steps to get started: 
Open Payrup and enter your Jio number. 

Now, enter the amount of Jio postpaid bill that you have to pay. 

Select any of the given Jio offers and promo codes to gain cashback and great deals. 

Then, enter the mode of payment and proceed with it. 
After these steps, your transaction is done. You will receive an auto-update about it on your registered email address or mobile number. Payrup offers these payment services 24/7 and the transactions are absolutely safe to proceed.
Final Thoughts…
Popular bill payment facilities are available on Payrup!
Payrup has a host of facilities that can all be paid online using our platform.
Choose to make payments for mobile prepaid, mobile postpaid, dth, electricity, landline bills, piped gas, broadband bills, water bills, e-gift cards purchases, cable tv bills, credit card bills, health insurance purchase, housing society payments, life insurance premium purchases, loan repayments, hospital payments, subscriptions, education fees, fastag payments, LPG gas bills, municipal services, and municipal taxes' payments Payrup has it all covered for our users under one roof.
To know about  How To Do Airtel Postpaid Bill Payment? visit https://payrup.com/blogs/how-to-do-airtel-postpaid-bill-payment