In our day to day lives, cooking gas plays a very significant role. And to use the cooking gas, you need to pre-book the supply from their homes. However, numerous people get their cooking gas supply through piped gas lines. And for the piped gas lines, the customers do not have to pre-book the cooking gas but have to pay the gas bills. Now, there are various methods through which you can easily pay these gas bills online.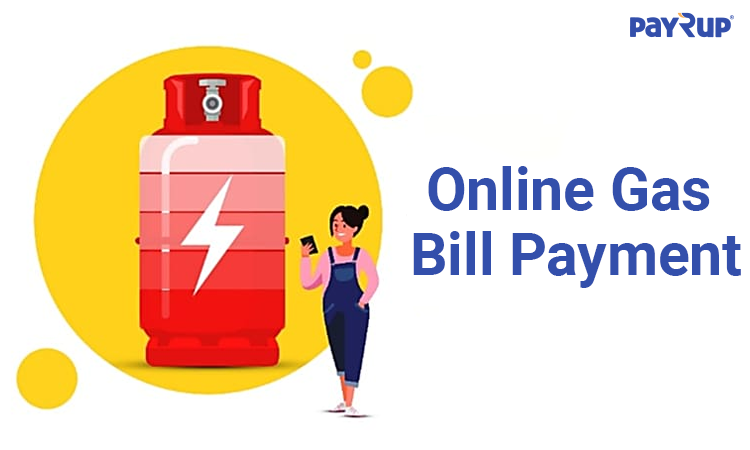 Often, people cease their bill payment as per the due time, and because of this, they end up adding late fees in their total amount. Sometimes, their gas supplies are suspended. As a result, they suffer in preparing food for their family and themselves. Therefore, it's very important to pay your gas bills online when you get the piped gas lines. And that's what we are discussing in this article. If you don't know how to check your gas bill payment online, you are at the right place. We have discussed the steps on how to check your gas bill amount online. So, let's get started!
Procedure to check Gas bill from Payrup's official website
Here are the steps that you need to follow in order to check the gas bill amount online. The procedure is absolutely simple and hardly takes a few minutes. These are: 
Visit the official page of payrup and go to the 'gas pipeline' section. 

Now, select the 'Gas Provider'. 

Enter the customer ID, CRN Number, Consumer Number and other details. 

Fetch the bill according to it. 

Click on the "Proceed" button to check your gas bill payment. 
It's just a few clicks that you need to do to check your gas bill amount online. But, you need to keep in mind that you must pay your gas bill payment within the due date.
Gas Service Providers 
Gujarat Gas Online Bill Payment 
For the customers opting for the piped natural gas from Gujarat Gas Company Limited (GGCL). You can easily check as well as pay your Gujrat Gas bill payment online from your device. They offer safe and secured service for checking out your gas bill. 
Gujarat gas ltd bill payment
For the customers of Gujarat gas ltd bill payment, there are some easy steps that you can follow to check your gas bill amount online. They will only receive your billed amount and the transaction details are shown on the payment page of your chosen financial platform. You can take the printout if necessary. The payment that the customers made through the online platform are registered in the system of Gujarat gas ltd bill payment within 3 working days. 
Adani gas bill payment
You can also check and pay for the gas service provided by Adani Total Gas Limited. The best part is you don't have to stand in any queues to check and then make the payment of your Adani gas bill. Instead, you can select any of your chosen financial platforms and follow the given instructions to check your Adani gas bill payment and also, pay it before the due date. 
Unique piped gas
For the customers of Unique Central Piped Gases Pvt Ltd (UCPPGL), you can easily pay your bill online in a very quick and easy procedure. Now, you do not have to wait in a long line of people for making your unique piped gas payment. But, you can easily check as well as pay for the unique piped gas from your home very easily.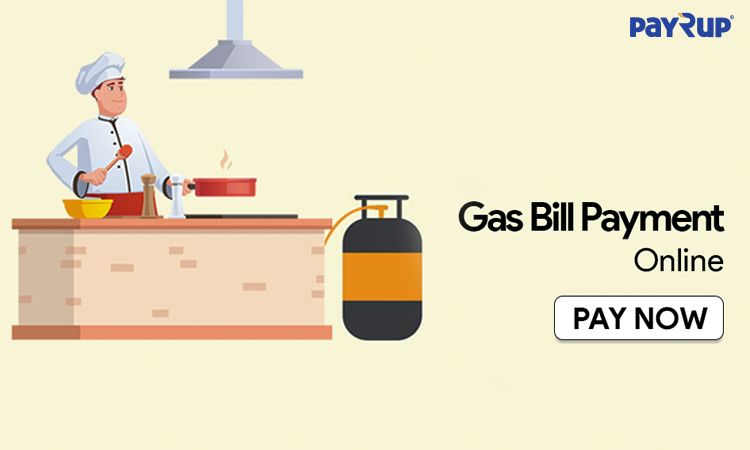 Pay your gas bill online at Payrup
Usually, paying your gas bill payment physically becomes pretty complicated and consumes a lot of your day. Sometimes, when the queue is very long, it takes half of your day to make the payment. But with digitalization in every field of work, these things become pretty quick and easy. and to make this happen, Payrup offers you the service of paying your gas bill payment instantly. Now, with Payrup you can make the payment from anywhere you want and do not have to wait till the end of the month. Not only this, you can totally avoid the extra fee charges on the late payment. you can enjoy the benefits of the digital era anytime! 
The procedure for the gas bill payment online is pretty easy and instant. Just follow the few instructions precisely and your payment is made.
Customer Identification Number 
Customer Identification Number in your Gas bill is the distinct identifier that is allocated to every gas consumer individually by their has agency or supplier. These are needed when the service has been provided as they serve as the identification number of certain customers for checking the gas bill or other given details. Also, it helps in registering any complaints or queries to the gas service provider. 
The Customer Identification Number is known by different names such as CRN Number, Customer ID, Customer Code, and many others.