Airtel Prepaid Mobile Recharge
Instant mobile bill payments
Select Mobile Prepaid Operators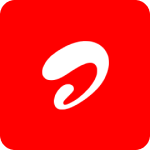 Airtel Recharge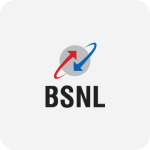 BSNL Recharge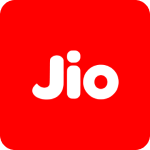 Jio Recharge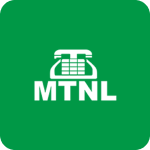 MTNL Recharge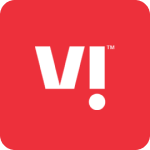 Vi Recharge
Frequently Asked Questions
If you have any further questions please contact us
What is payRup's prepaid recharge refund policy?
How to recharge online using payRup?
payRup - your online recharge partner, helps you recharge your mobile within just a few clicks on our platforms. Do your prepaid recharge using the
best prepaid plans
all updated time-to-time by following the simple steps listed below:
Step 1: Login your user account on payRup
Step 2: Goto Mobile Prepaid recharge section
Step 3: Enter your 10-digits mobile recharge number
Step 4: Your operator, circle get chosen accordingly
Step 5: From the list of prepaid recharges plans, choose the best prepaid plan
Step 6: Click on 'Proceed to Pay' to proceed to pay using any of the convenient payment options
Step 7: At this point, make sure to choose your preferred payment option from internet banking, credit or debit card options, MyRupee wallet or other wallets.
Step 8: Select the most appropriate payment offers i.e the discount coupon applicable, fill it in the field and complete the payment.
How do I resolve my queries on the website?
Resolve all your queries related to mobile recharge on payRup by connecting with the customer care 24*7. Alternatively, write to us at info@payrup.com expect a response within 24hours.
Will any additional charges be charged on transactions done on payRup for recharging?
.
No, payRup has zero hidden charges. You pay what you see for your mobile online recharge. There are no additional recharges for any of your mobile recharges on the platform.
How do I confirm whether my online recharge is successful in the absence of a confirmation message from payRup?
Once a transaction is 100% completed for your prepaid recharge, the transaction details are mailed to your Account registered email address immediately.
Recharge not completed successfully maybe due to any of the factors listed below:
A network issue at your end
Invalid Phone Number
Connecting to the payment gateway servers
Bank servers
Incorrect/incomplete bank details
OTP timeout
Technical errors
Connectivity issue at our side
Confirmations may have taken place, but confirmation emails would have been sent off to the SPAM folder on your registered email ID.
How to apply promo codes during my prepaid recharges?
Promo codes are subject to availability. But we can definitely state with assurance, you will save one way or the other than a regular recharge of your SIM recharge on payRup compared to any other platform or even offline, because for online mobile recharges on payRup, we offer discount coupons, payment coupons and even MyRupee coins for every transaction.
Thus, for every recharge online here, you save as well as gain account coin balance that can be reused while you pay any other utility bill on the payRup platform.
How can I earn cashback for online mobile recharge?
On payRup, paying for your prepaid mobile recharges allows you to recharge your SIM recharge remotely from wherever you are at any given point of time. Every time you recharge, your mobile recharge online earns you MyRupee credits (payRup e-wallet)
The amount is credited automatically, once you do recharges of any given value. So, save every time you recharge.
What are the ways to recharge prepaid numbers?
So, basically we have all payment methods available for online recharge on payRup. Your mobile online recharge can be done via a list of various payment options indicated during the completion of the transaction payment. These include debit and credit cards, UPI, net banking and wallets such as MyRupee and other third party wallets, etc.
Is there a difference between a prepaid connection and a postpaid connection?
The major difference one can find between prepaid and postpaid is that for the prepaid connection, you recharge in advance for the services, and for the postpaid connection, you pay after the service for that particular timeline is utilized. 
Which is the best website to recharge online?
Well, when you want to save the most of every prepaid recharge transaction with offers, discounts and recharge coins, then payRup is your best recharge option to go with. We agree there are many other mobile online recharge to go with, but smooth transactions with a 100% user friendly platform where not only your mobile recharges, but also other utility payments are listed.
Earn cashbacks on every recharge and utilize it to clear any of your other utility bills without hassles.