Airtel Mobile Postpaid Bill Payment
Clearing your mobile bills instantly
Select Postpaid Bill Operators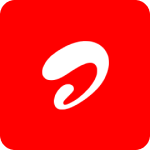 Airtel Bill Payment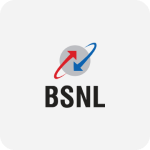 BSNL Bill Payment
Jio Bill Payment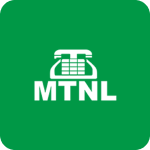 MTNL Bill Payment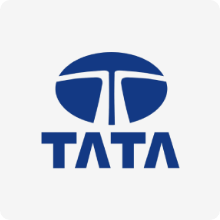 Tata Teleservices Bill Payment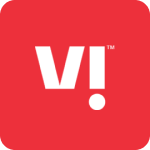 Vi Bill Payment
Frequently Asked Questions
If you have any further questions please contact us
When postpaid recharge payments are successful, but the order status still shows 'pending'. How does a user confirm whether their postpaid bill payment payments are completed or not?
Any postpaid bill payment recharge takes around 10 seconds to 20 minutes to complete. Kindly check once by visiting your transaction section for your respective order.
Is there a difference between a prepaid connection and a postpaid connection? What exactly is a postpaid recharge?
Is there any offer at payRup.com for postpaid?
YES. One can find offers listed accordingly from payRup or various third party companies  at the time of checkout and payment. Users can find discount coupons, payRup discounts, mycash options, offers from banks, etc. Choose as to what suits you accordingly and SAVE everytime you transact.
Do payRup offer instant cashback?
Postpaid recharge always offers postpaid bill payment; it all depends on which scheme, offer, or discount coupon one chooses while doing the recharge. You can enter or choose accordingly the recharge offer you wish to select at the time of payment.
How do I resolve my postpaid recharge queries on the payRup platform ?
Resolve all your postpaid recharge queries by connecting with customer care 24 hours a day. Alternatively, write to us at info@payrup.com with a response within 24 hours.
Any additional charges will be charged on transactions done on payRup for postpaid bill payments?
No. payRup has zero hidden charges for postpaid bill payments. You pay what you see on your transaction summary before payments.
Which payment methods are available for online recharge on payRup?
A list of all payment options for postpaid bill payment is indicated during the completion of the transaction. A user can choose to do online mobile bill payment from their preferred payment mode, such as debit card, credit card, internet banking, myRupee , wallets, UPIs, etc.
Is instant postpaid online bill payment possible on payrup?
YES. All transactions for online mobile postpaid bill payment are instant, unless there is a lag in the network or maybe some unexpected internet lag. All payments happen instantly, and so does the myRupee cashback.
Any additional charges will be charged on transactions done on payRup for recharging?
No. payRup has ZERO hidden charges for all postpaid recharges. You pay what you see while online payments for your postpaid bill payments.
What if the user paid the bill for the wrong mobile postpaid number?
If, accidentally, the postpaid mobile number entered is wrong because of an entry error, the amount will not be credited back to your account. The transaction would have already gone through, and reversing it would not be possible.
.
How many operators are available on payRup for bill Payments?
payRup lists all operators on its platform for mobile postpaid. All operators and their operator plans are updated from time to time,as per the listing.
Is there a late fee for not paying mobile postpaid bills on time?
Yes, there will be a late fee incurred if a user does not clear the dues on time which is regulated and fixed by your respective operator. Pay your mobile bill payment online and enjoy benefits too along with avoiding any late fee payments.
How do I confirm whether my online recharge is successful in the absence of a confirmation message from payRup?
Once an online postpaid recharge transaction is 100% completed, transaction details are mailed to your account registered email address.
Recharge not completing successfully maybe due to any of the factors listed below:
A network issue at your end
Invalid Phone Number
Connecting to the payment gateway servers
Bank servers
Incorrect/incomplete bank details
OTP timeout
Technical errors
Connectivity issue at our side
Confirmations for the postpaid recharge may have taken place, but confirmation emails would have been sent off to the SPAM folder on your registered email ID.