Videocon D2H Recharge Plan & offers
Quick instant DTH recharges
Select DTH Recharge Operators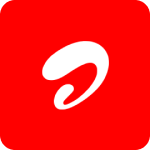 Airtel DTH Recharge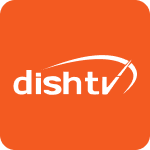 Dish TV Recharge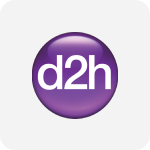 DTH Recharge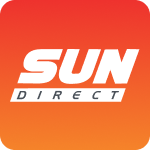 Sun Direct TV Recharge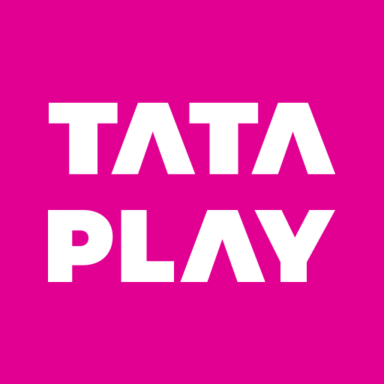 TATA Play Recharge
Frequently Asked Questions
If you have any further questions please contact us
How do I recharge my DTH recharge online?
Head to the payRup website by selecting the DTH recharge module from the various utility payments listed. Here, you enter your respective operator, customer ID, circle (state), and proceed with the payment by choosing the desired payment mode. Save more on every transaction with discount coupons for DTH recharge offer while finishing the payment.
What is a DTH set top box?
A DTH Set Top Box is a high-definition satellite box that offers you digital entertainment. Users can buy set-top boxes from many leading operators available in the market. Users can recharge on PayRup and earn cashbacks, coupons, and discounts every time they recharge.
How do you know the offers available on payRup for DTH payments?
You can find all the offers in the offer section while doing your DTH recharge online. Select your suitable DTH offers and save big with the discounts and offers offered on PayRup.
My payment is completed successfully but my order status still shows as pending?
Any DTH recharge takes anywhere from a few seconds to 20 minutes to complete. Please re-check the status after your account transaction. Once the DTH recharge online transaction is successful, you will receive an email and/or a SMS for the same. You can even check the status of your online DTH recharge transaction with your operator by quoting the operator reference number there 
Which payment methods are supported for DTH recharge in payrup?
For your online DTH recharge, payRup offers you smart and flexible payment methods. Choose the payment method of your choice. You can pay through a debit card, credit card, payRup wallet, net banking, and UPI.
How long does DTH recharge take to complete?
The DTH top-up on PayRup takes a couple of seconds to complete. It is almost instant for a user to complete the payment or recharge, provided their internet connection is good. Once your DTH online recharge transaction is processed, you will be sent a message on your registered mobile number and an email to your registered email address.
Does payRup support DTH top-up for every amount?
YES, payRup supports DTH top-up of any amount, however, you need to check with your provider for DTH top-up compatibility. But a recharge of all the listed operators is available on payRup.
Can you do online DTH recharge for Tata Sky, Airtel Digital TV, Dish TV, D2H, and more on payRup.com?
YES. payRup supports all the major operators available for DTH, and their plans are updated routinely as per any changes made by the operators, respectively.
How many DTH recharge plans are available on payRup?
All the active DTH plans of every operator are available on payRup for top-up or recharge and are updated regularly. Feel free to instantly finish your online DTH recharge and enjoy your favorite TV time uninterrupted. 
How can I download an invoice for my DTH recharge?
You can download your invoice from payRup.com. Just click on "My Transactions", select the DTH recharge for which you need to download the invoice, and then click on "Download Invoice".
Which is the best DTH recharge plan for me?
The plan details provided here are indicative; check the exact details with your service provider before recharging. The recharge plans mentioned here are purely informational. These are subject to change by your service provider without any prior notice. payRup will not be liable in case the user doesn't get the benefits mentioned here.
How do I add channels to DTH TV?
On payRup, view the packs and plans available from your operator or cross-check on your operator's platform. payRup gives you offers on every recharge you do, so make sure you avail the offer(s). 
How do I add or remove channels from Dish TV?
Manually choose the channels you wish to add or remove from your DTH recharge plan while choosing the service. 
Can a user recharge their DTH from an out of India location?
Yes! payRup allows you to recharge your DTH from anywhere across the world at any given point of time throughout the day.
What is the cheapest DTH service and from which operator?
You can have a look at the plans from various operators if you wish to get a new DTH service or switch to another DTH service.